How To Email Players Through My Cricket
1. You will see below menus if you have permissions activated for you. If you need to ask the president for access to this feature.
2. Login to My Cricket
3. Click on Teams
4. Click on Communications
5. Click on Email People
6. Follow the prompts, examples below.

NEXT SCREEN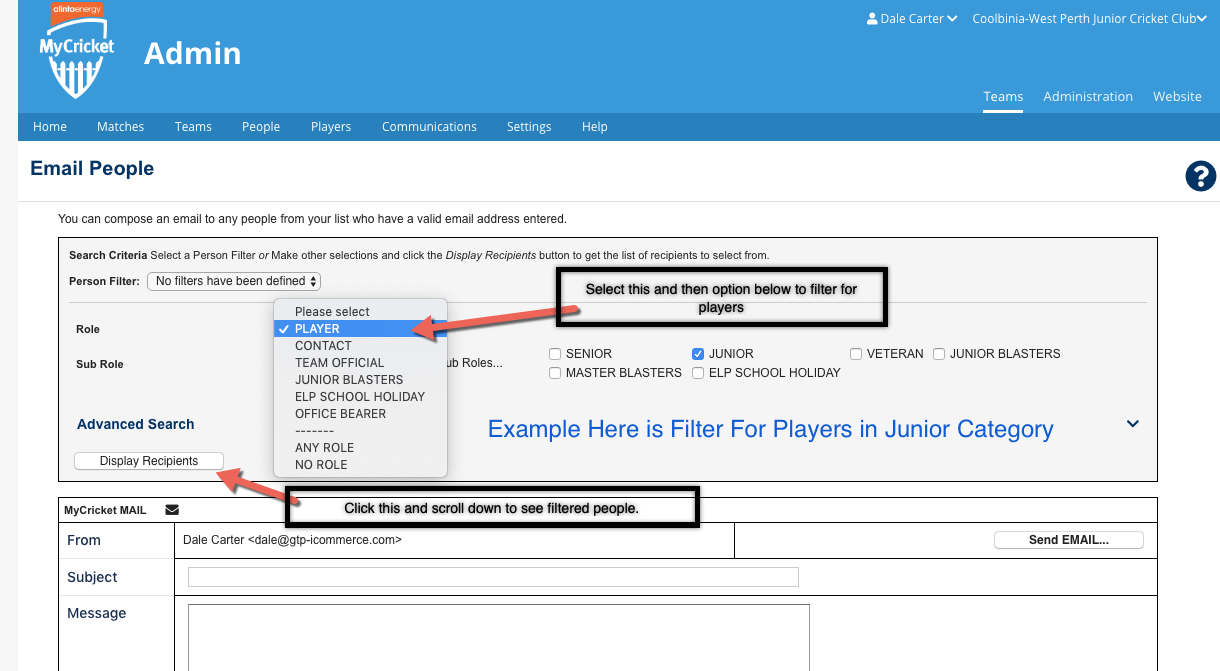 NEXT SCREEN